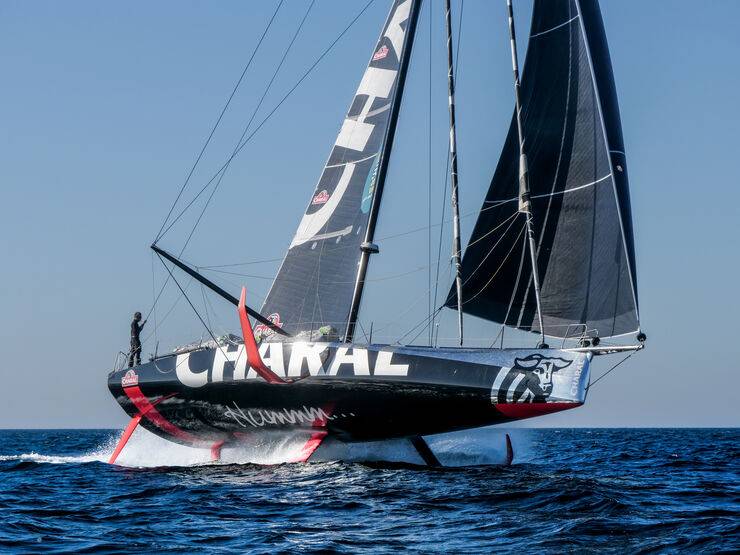 LEMER Foundry actively contributes to the French reputation for ocean racing and mainly the Atlantic basin which hosts a majority of boat builders and teams dedicated to ocean racing in the world.
This is a demanding and highly technical sector, driven by the constant search for innovation and performance that involves a high level of expertise in materials and processes, and an ability that are specific to Fonderie LEMER.
All innovations and developments on keels led in one or another class, are profitable to all racing categories, and further strenghen our know-how on the subject.
The best known of the categories is probably that of IMOCA 60, this Class participates especially in the Vendée Globe, solo race around the world, on sailboats considered today as the Formula 1 of the seas. A large majority of the current fleet, fixed or pendulum keel, is equipped with a lead bulb manufactured by Foundry LEMER. We can name Banque Populaire, PRB, Maître Coq, Apivia, Corum, Malizia, …
Other Classes, IRC, Class40, Mini 6,50 also require great agility to supply a quality bulb, and optimized at the very last moment according to a quotation based on the under construction boat's weight.
For ocean race the machining post casting was until now unavoidable to reach the dimensional quality level and respect the lead bulb final weight. For many years LEMER foundry carried out studies that allow us to provide parts complying with the specifications as soon as they leave the foundry process, without reworking.